Hybrid warfare is a contemporary stratagem that melds conventional, irregular, and cyber warfare with various influencing methods like disinformation campaigns and lawfare to disrupt opponents without open hostilities. A key aspect of this approach is information warfare, which leverages the interconnectedness of today's world to manipulate public perception, sow discord, and undermine institutional trust. This tactic is particularly evident in the strained India-Pakistan relationship, where unresolved issues like the Kashmir dispute have fueled an information warfare battleground on social media and digital platforms. Misinformation and cyber-attacks are utilized to influence domestic and international perceptions, undermining trust and achieving strategic objectives without direct military confrontation (Burns 2020). The role of technology, particularly the internet and advances in artificial intelligence and machine learning, significantly underpins this shift towards digital conflicts. The main objective of this study is to examine the evolving dynamics of information warfare between India and Pakistan, specifically concerning the utilization of social media platforms. The research will primarily focus on the period following 2010, during which there has been a significant rise in the prevalence and availability of social media and mobile phones in the region
The process begins with the accumulation of intelligence regarding the current happenings within the targeted nation or area. The acquired information is then passed on to the orchestrators of this warfare. They manipulate the obtained facts through the careful removal, insertion, or alteration of data. The manipulated information is skillfully woven to align closely with the prevailing narrative, yet with subtle distortions. These distortions are designed to serve the orchestrator's interest, often used as a weapon against the state or its ruling government. Figure 1 outlines the steps involved in information warfare.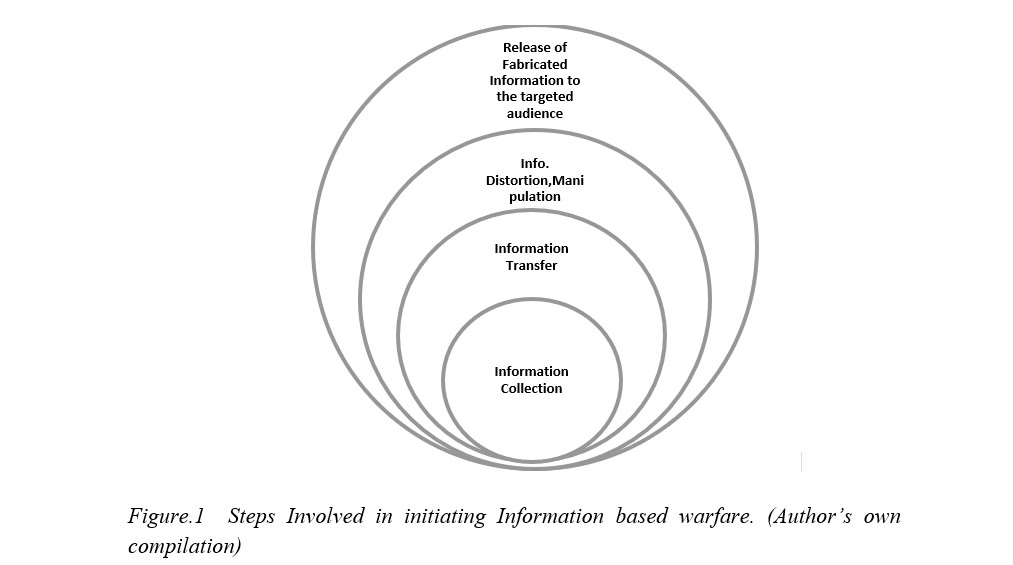 Information Warfare in the India-Pakistan Conflict:
Information warfare is strategically targeted and meticulously designed to foment confusion and misunderstanding among people. This is achieved by presenting multiple, often conflicting, perspectives on the same event or fact, capitalizing on people's religious, cultural, or societal divisions. It primarily targets four broad categories of audiences (Figure 2):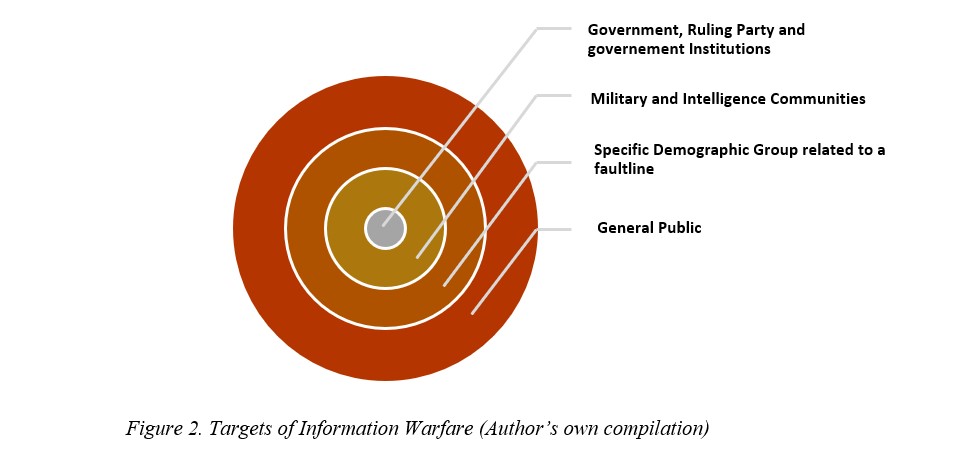 This segment will break down how Pakistan uses information warfare in India through a couple of examples. The purpose is to examine how they leverage both traditional media and modern digital platforms like social media to reach their various targets.
The very characteristics that make social media a powerful tool – its global reach, open access, and rapid information sharing – can also be its biggest downfall. When personnel from Indian armed forces and other government staff who deal with critical information related to the nation's internal and external security, nuclear power, space research, defense R&D, and other key infrastructures, use these platforms, it can open up severe security risks. This could jeopardize not only them but also their friends and families. Personal details, geo- tagging their locations including inside the government facilities or those of family members, shared on these platforms can be easily exploited by harmful entities. This information can serve as a valuable trove of intelligence, potentially causing significant harm to the personnel and the nation's security infrastructure. (Ryan et al. 2016) (PIB, 2019)
In 2022, an Indian Army jawan was arrested in Rajasthan for allegedly spying for Pakistan's Inter-Services Intelligence (ISI) agency. The jawan had reportedly come into contact with a woman on Facebook, who turned out to be an ISI agent (TOI 2022)
In May 2023, a senior scientist at the Defense Research and Development Organization (DRDO) was arrested in Pune for allegedly passing on sensitive information to Pakistan. The scientist had reportedly come into contact with a woman who was Pakistan-based intelligence operatives (IE, 2023)
Information warfare targeted against government, its leaders,  dissecting its impacts on policy decisions and public credibility. As governments worldwide grapple with the realities of the digital age, information warfare has emerged as a potent tool for undermining state authorities. By questioning or misrepresenting their policies and decisions, these tactics not only sow seeds of doubt among the populace but also significantly erode the government's credibility and legitimacy. This manipulation of public perception, if left unchecked, can create destabilizing effects on the social and political fabric of nations.
Individual social media accounts, news agencies, youtubers have been involved in degrading the policies by the Indian government and its leaders, specifically targeting on the ethnic lines and picturing India as a Islamophobic country. From criminalizing Triple Talaq to CAA- NRC, every event has been painted an atrocity towards Muslim minorities in the country.
The snippet in the Fig 3. is from Dawn from 2016 discussing the "oppression of Muslims" by the Indian government and the rise of Hindu right-wing ideologies and organizations during the 1980s. (Kirmani 2016)

Figure 3:  Snippet from the Dawn, targeting Indian Government   (Kirmani 2016)
The snippet in Fig 4. is from the Gulf News, written by a professor at Uppsala University, Sweden. The Gulf News is daily English language newspaper published from Dubai, United Arab Emirates, first launched in 1978, and  is currently distributed throughout the UAE and also in other Persian Gulf Countries  (Swain 2019).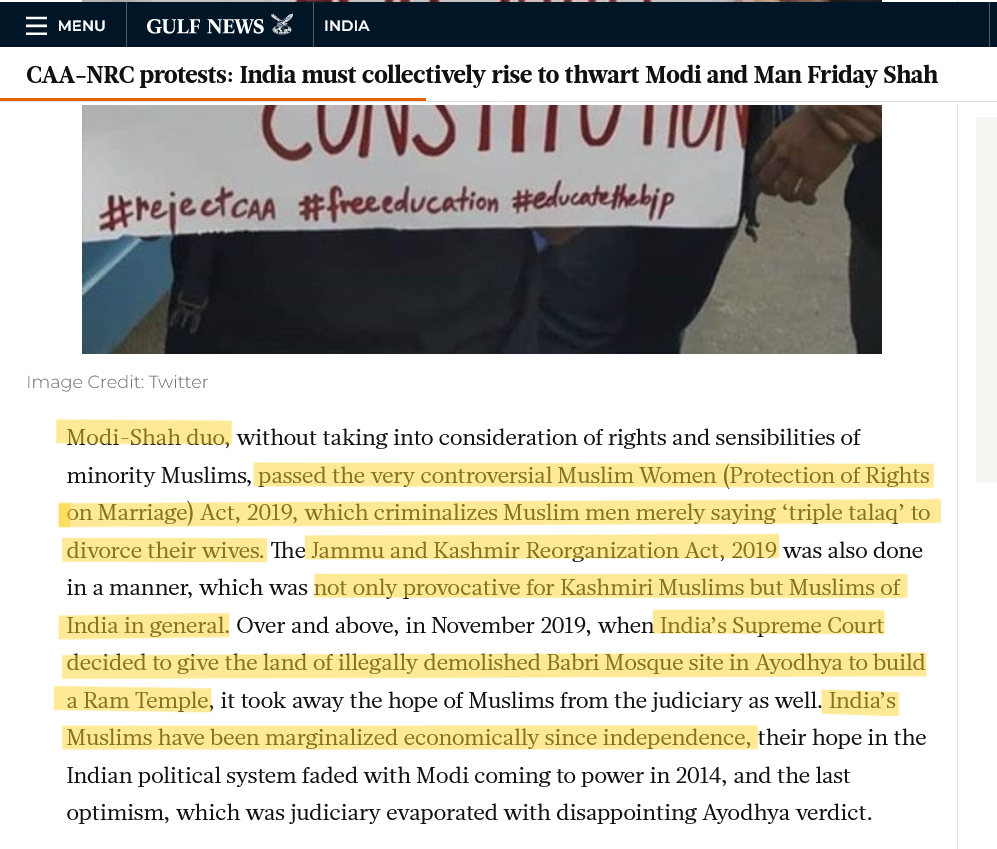 Figure 4. Snippet from Gulf News, targeting leaders of the Indian Government, 2019
Beyond traditional media, Pakistan's propaganda machinery has been noticeably active in influencing search results for pivotal terms tied to the ongoing conflict, such as "CAA" and "NRC." These acronyms refer to India's controversial Citizenship Amendment Act and National Register of Citizens, respectively. Since the start of 2019, frequent searches on Google News for terms like CAA, NRC, Pulwama Attack, Article 370 have been consistently highlighted Pakistani state media. This indicates a potential deployment of information warfare tactics, where digital platforms are manipulated to steer narratives and impact perceptions. Figure 3 below provides a visual representation of the interest over time on Google Trends for terms such as Article 370, CAA, NRC, the 2019 Pulwama attack in Pakistan, between 1/1/19 and 6/10/23 (Google Trends 2023)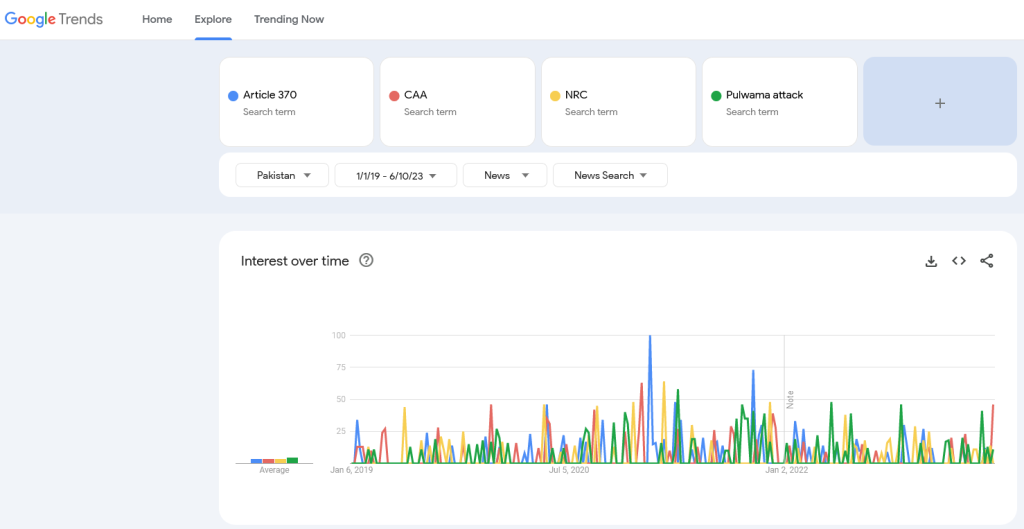 Figure 5. Showing the use of specific words in the different news format across Pakistan from 2019-2023  (Google Trends 2023) (Author's own compilation)
Exploration of the role of traditional media and the advent of internet and social media in shaping perceptions in the conflict.
Along with social media, The Inter-Services Public Relations (ISPR) which serves as  the media and public relations arm of the Pakistan Armed Forces, disseminates military news and information to the country's civilian media and the general public. It serves as the primary voice for the Pakistani military, with the director-general representing the official voice of the armed forces. The ISPR's involvement in entertainment could lead to narrative control, pushing a specific state-sponsored ideology and limiting viewpoint diversity, inhibiting critical thinking. This participation risks turning content into propaganda, skewing public opinion to favor state and military interests, potentially at the expense of balanced realism. The risk of censorship is increased, potentially suppressing critical content and limiting creative freedom. Additionally, there's potential for bias in ISPR-backed productions, likely highlighting positive military aspects while downplaying negatives or controversies.  (Subramanian 2021) ISPR has been actively engaged in commenting on various events occurring in or near Kashmir and expressing solidarity with the general public of Jammu and Kashmir. They have often voiced concerns about what they perceive as "atrocities" committed by the Indian government (Sethi 2020) Furthermore, ISPR has shown support for free speech and the rights of individuals living in Kashmir. Figure 6 displays a compilation of tweets from the official DG ISPR handle between 2022-2023 that has consistently criticized and undermined the Indian government.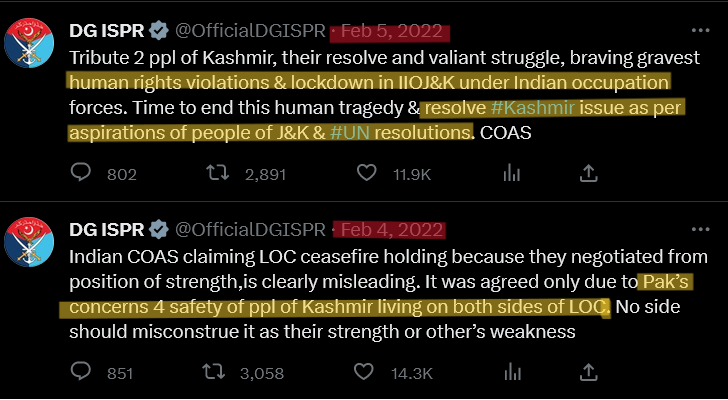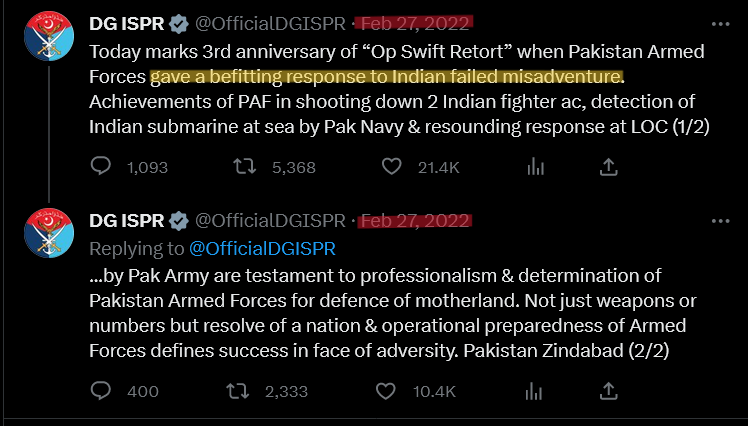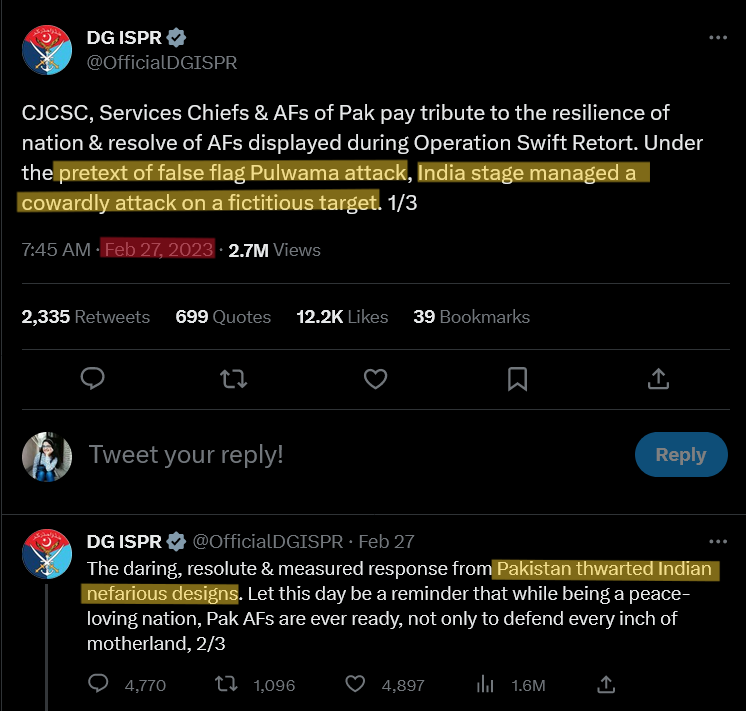 Figure 6. Compilation of Tweets by ISPR, targeting Indian government and highlighting Kashmir (Twitter, n.d.)
Not only this, HILAL- Pakistan's Armed Forces Magazine publishes article over Indian  "illegal" presence in the J&K and division of the state into two UTs.

Figure 7. Snip of an article from HILAL (Zahra 2023)

Figure 8.  Snip of an article from HILAL  (Zahra 2023)

Figure 9. Snip of an article from HILAL (Bint-e-Fayyaz, n.d.)
There have been instances where think tanks in Pakistan, as well as other think tanks and media houses from countries allied with Pakistan or funded by the state, have been involved in producing content that criticizes the Indian government, its policies, media houses and sometimes even misrepresents principles of Hindu culture. Such content can potentially contribute to the creation of animosity towards followers of a particular religion. This collective effort in shaping narratives can have far-reaching consequences on interreligious relations and exacerbate tensions between communities. (Figure 10 &11)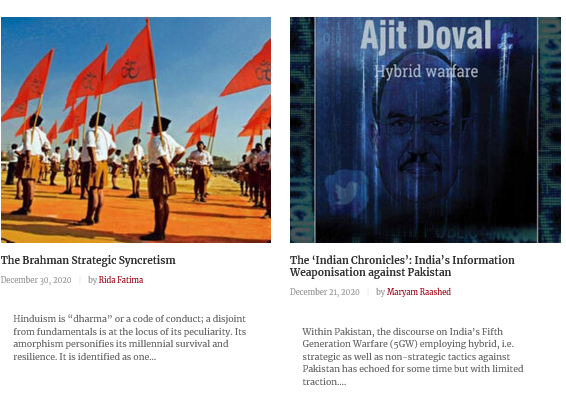 Figure 10:The snippets are from Pakistan's think Tank- Center for Strategic and Contemporary Research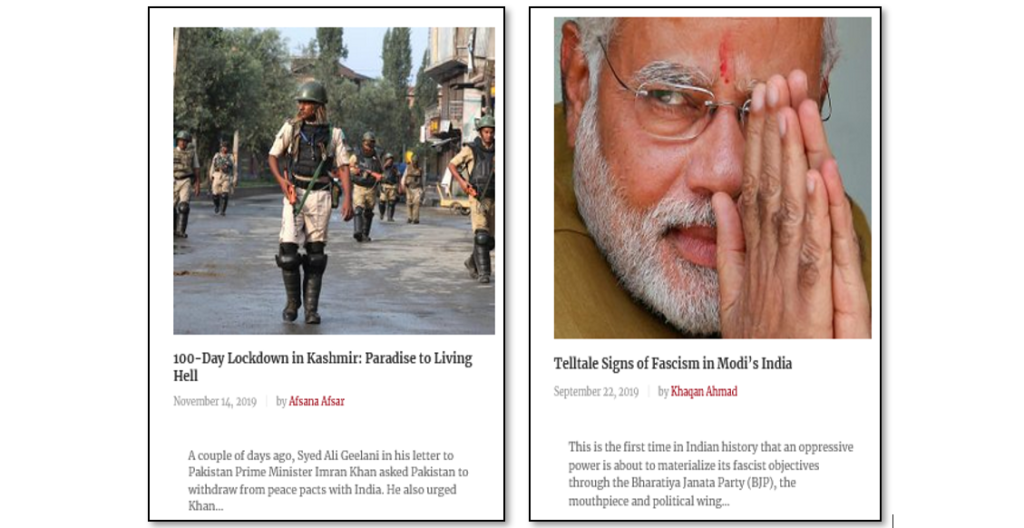 Figure 11: The snippets are from Pakistan's think Tank- Center for Strategic and Contemporary Research (CSCR, n.d.)
EU DisinfoLab, an NGO focused on researching and tackling sophisticated disinformation campaigns targeting the EU, its member states, core institutions, and core values, has been actively involved in producing content explicitly related to India,  focusing on India's alleged disinformation warfare against Pakistan and highlighting the atrocities it has been accused of committing. It is important to note that there is a lack of mention regarding Pakistan's own information warfare against India or the atrocities it has been accused of, such as those committed during the Bangladesh Liberation War, or its alleged sponsorship of terrorism in Kashmir. Indian media houses have been blatantly mentioned in its report accused of using false or biased resources (Figure 12)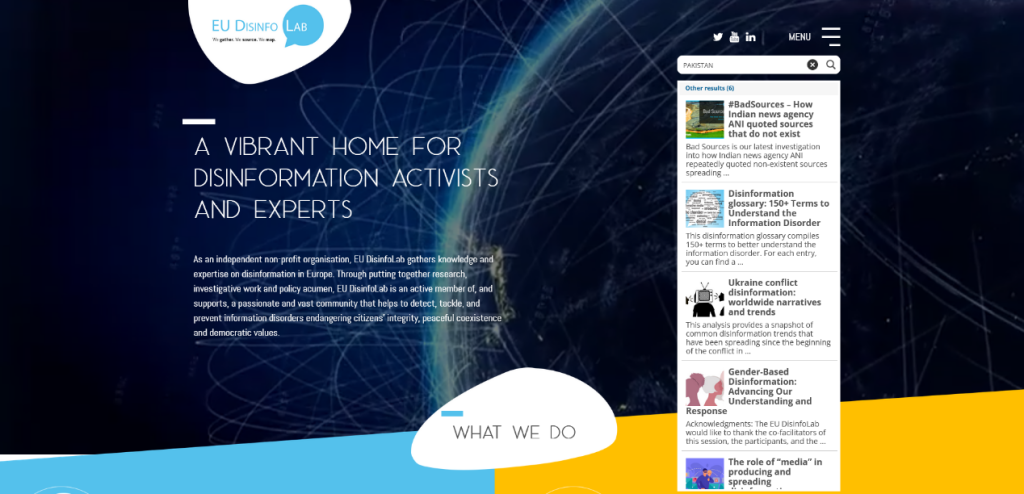 Figure 12. Snip from EU Disinfo Lab Home Page Search Results (EU DisinfoLab, n.d.)
ANI, the Indian news agency, has strongly refuted the allegations made by EU DisinfoLab, stating that the consistent attacks by the European NGO suggest an underlying agenda and the propagation of someone else's talking points.
In a comprehensive statement released by ANI, the news agency raised serious doubts regarding the credibility of the EU DisinfoLab report and categorically denied all the allegations levelled against them.
ANI firmly rejected the claim made by EU DisinfoLab that it quotes 'Bad Sources'. The news agency challenged the European NGO to send its reporters to conflict-ridden areas such as Pakistan-Occupied Kashmir, Baluchistan, Sindh, Tibet, and other regions in Pakistan and China, in order to present an alternative perspective to the idealized notion of democracy that EU DisinfoLab seems to promote. Furthermore, ANI questioned the credibility of the EU DisinfoLab's report and its attempt to cast doubt on ANI's OSINT-based (Open-Source Intelligence) reports.
There is evidence of Pakistani social media accounts playing a significant role in disseminating anti-India fake narratives. Instances such as the Easter bombings in Sri Lanka, allegations of Islamophobia in India, the Galwan Valley clash, and the Farmers' Protest in India have been falsely attributed to India by Pakistan. By July 2020, the Pakistani establishment made a deliberate decision to establish a full-scale fake news industry through the SAUSMF (South Asian Unified Social Media Front) (@SAUSMF). Notably, the SAUSMF website was hosted on the server of Jahangir Tareen, a close aide of Pakistani Prime Minister Imran Khan and a cabinet minister.
Key figures within this network included Aftab Afridi, Awas Javed Satti, and Asim Khan, who have direct connections with the Pakistani army, Imran Khan's team, and Pakistani businessman Jahangir Khan Tareen, who played a significant role in ensuring Imran Khan's electoral victory. It is worth mentioning that the purported members from other South Asian countries are fake profiles created and operated by Pakistani individuals, many of whom are associated with Imran Khan's political party, PTI. The state broadcaster Radio Pakistan is among the entities amplifying the propaganda of the
India's Deterrence strategy to Information Warfare
India's recent proposed amendment to its Information Technology (IT) rules, 2021, presents a significant development in the nation's strategy to counter information warfare, particularly in the context of its relations with Pakistan. This initiative by the Union Ministry of Electronics and Information Technology suggests a targeted approach to combat the spread of disinformation, a tactic often employed in information warfare. The proposed amendment obligates intermediaries, such as social media platforms including Twitter and Facebook, to monitor and regulate user content that has been identified as false or misleading by the Indian government's fact-checking unit at the Press Information Bureau or other authorized agency. This step appears to build upon existing obligations for intermediaries to prevent users from disseminating content that intentionally communicates misinformation.
While the amendment could potentially deter the dissemination of false information originating from adversaries such as Pakistan, it may also lead to criticism due to concerns over potential misuse of power, censorship, and infringement on free speech. Therefore, while the amendment is part of a broader effort to enhance information integrity, it underscores the delicate balance between maintaining national security and preserving democratic values in the digital age.
In a recent press conference, Rajeev Chandrasekhar, Minister of State for Electronics and Information Technology, provided a defence for the proposed amendments to India's Information Technology (IT) rules. He stated that the government's stance is that legal protection or "safe harbour" under Section 79 of the Information Technology Act, 2000, will not prevent an aggrieved party from seeking legal redress in the courts. This means that while platforms are not obliged to remove content under this rule, they also lose their immunity for user-posted content and can be implicated in legal proceedings.
In addition to this legal approach, the Indian government has demonstrated further commitment to countering information warfare through advancements in military strategy.  The government is also planning to raise Command Cyber Operations and Support Wings (CCOSW) in the Indian Army to improve the security of communication networks and increase preparedness in the cyber domain. The emergence of cyberspace as a significant factor in both grey zone warfare and conventional operations has necessitated such specialist units.
Challenges related to Information Warfare:
As the digital landscape continues to evolve, the specter of information warfare looms increasingly large, presenting a complex challenge for global security. Figure 13 below illustrates the multifaceted nature of these challenges, underlining the urgency of addressing this emerging threat.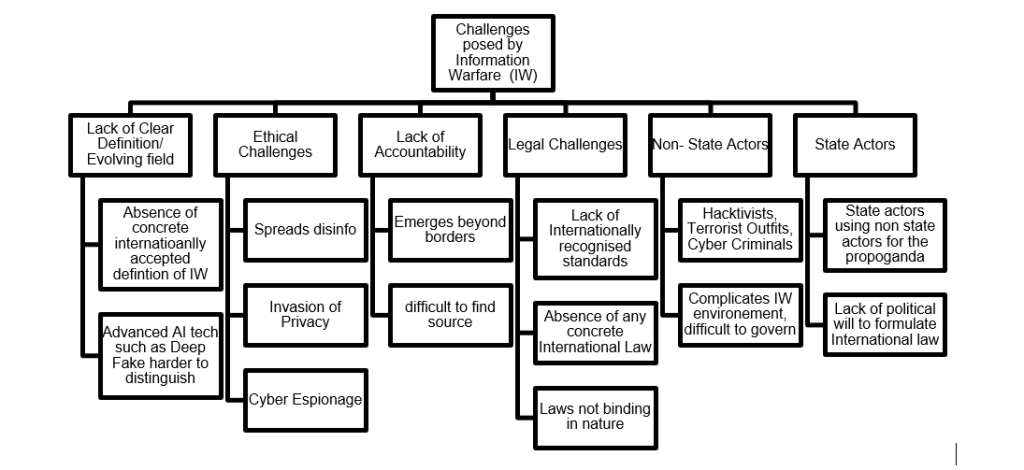 Figure 13. Challenges Posed by IW (Author's own compilation)
Counter Strategy to Information Warfare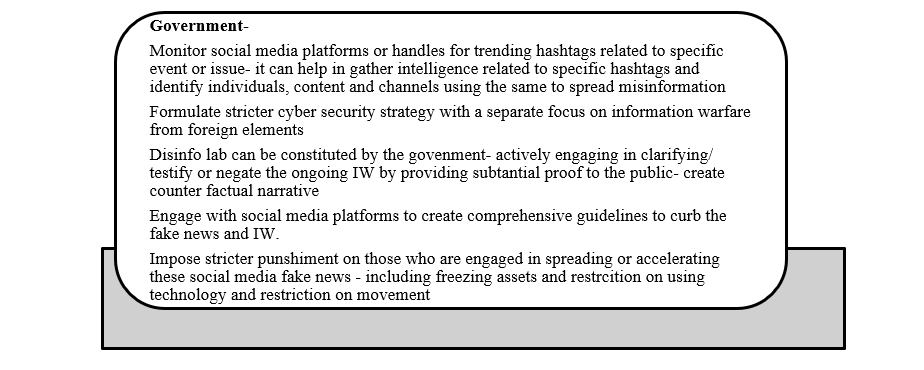 Figure 14. Counter Strategy to IW (Author's own compilation)
The anticipated trends in information warfare within the India-Pakistan conflict include the use of deepfakes and AI-generated content, increased cyber-attacks on critical infrastructure and systems, manipulation of social media platforms, and attempts to influence elections. These developments bring along various ethical, legal, and security challenges. The control of misinformation spread and the necessity for international cooperation in this domain is required along with addressing the security risks posed by IWs
The international legal framework is currently under-equipped to address information warfare effectively, with key issues related to defining the boundaries of cyber warfare, enforcement of regulations, and establishing accountability. Non-state actors' involvement further complicates the scenario as they often operate outside the traditional legal framework. India, specifically, faces challenges such as a lack of comprehensive cybersecurity legislation, gaps in data protection laws, the need for increased cyber literacy, the necessity for capacity building in resources and capabilities, and room for improved cooperation with tech companies. Simultaneously, efforts should be made to foster international cooperation to develop universal norms and guidelines for cybersecurity and information warfare. This includes contributing to the development of definitions for acts of cyber warfare, establishing accountability norms, and enforcement mechanisms.
Public awareness and education need to be ramped up through campaigns and initiatives to increase cyber literacy among the general public and officials. Strengthening the technical infrastructure to defend against cyber-attacks and misinformation campaigns is another priority area. This includes investments in human resources, particularly skilled cybersecurity professionals. Building strong relationships with tech companies is essential for governments to combat misinformation effectively on their platforms. This cooperation may involve sharing information about potential threats, developing tools to identify and remove harmful content, and collaborating on initiatives to promote digital literacy. Additionally, improved data protection laws and practices are needed to secure sensitive personal and government data and protect citizens' rights. In conclusion, addressing these challenges requires considerable alterations to national policies and practices, coupled with active participation in international efforts to regulate cyberspace.
The paper is author's individual scholastic articulation and does not necessarily reflect the views of CENJOWS. The author certifies that the article is original in content, unpublished and it has not been submitted for publication/ web upload elsewhere and that the facts and figures quoted are duly referenced, as needed and are believed to be correct.
Bint-e-Fayyaz, Ansa. n.d. "State-sponsored Violence in Jammu and Kashmir: Modi's War on Human Rights." Hilal English. Accessed June 17, 2023. https://www.hilal.gov.pk/eng-article/detail/NzM3Nw==.html.
Burns, Megan. 1999. "Information Warfare: What and How?" CSCMU. https://www.cs.cmu.edu/~burnsm/InfoWarfare.html.
n.d. "CSCR." Center for Strategic and Contemporary Research. Accessed June 23, 2023. https://cscr.pk/page/2/?s=RSS
EU DisinfoLab. n.d. "EU DisinfoLab." EU DisinfoLab. Accessed June 17, 2023. https://www.disinfo.eu/.
Google Trends. 2023. "Google Trends Analysis." Google Trends. https://trends.google.com/trends/explore?cat=16&date=2019-01-01%202023-06-10&geo=PK&gprop=news&q=Article%20370,CAA,NRC,Pulwama%20attack
Honey-Trapping in Armed Forces." Feb 04, 2019. Pib.gov.in. Accessed June 17, 2023. https://pib.gov.in/Pressreleaseshare.aspx?PRID=1562583.
Kirmani, Nida. 2016. "How oppressed are Muslims in India? – Herald." Herald Magazine. https://herald.dawn.com/news/1153473.
Ryan, Brigadier Mick AM, and Brigadier Marcus Thompson AM. 2021. "Social Media in the Military: Opportunities, Perils and a Safe Middle Path." Grounded Curiosity. https://groundedcuriosity.com/social-media-in-the-military-opportunities-perils-and-a-safe-middle-path/.
Senior DRDO Official Held in Suspected Honey Trap Case with Pakistan Links." 2023. The Indian Express. May 4, 2023. https://indianexpress.com/article/cities/pune/senior-drdo-official-arrest-honey-trap-case-pakistan-links-8592089/.
Sethi, Gaurica. 2020. "Psychological Warfare of Pakistan with Respect to Jammu and Kashmir: A Case Study on Twitter – Center for Land Warfare Studies (CLAWS)." claws. https://www.claws.in/psychological-warfare-of-pakistan-with-respect-to-jammu-and-kashmir-a-case-study-on-twitter/.
South Asian United Social Media Front (SAUSMF) (@SAUSMF)." n.d. Twitter. Accessed June 17, 2023. https://twitter.com/SAUSMF.
Subramanian, Nithya. 2021. "ISPR: Setting the Agenda through Popular Entertainment – NUS Institute of South Asian Studies (ISAS)." Institute of South Asian Studies. https://www.isas.nus.edu.sg/papers/ispr-setting-the-agenda-through-popular-entertainment/.
Swain, Ashok. 2019. "CAA-NRC protests: India must collectively rise to thwart Modi and Man Friday Shah." Gulf News. https://gulfnews.com/world/asia/india/caa-nrc-protests-india-must-collectively-rise-to-thwart-modi-and-man-friday-shah-1.1577018861887#.
2022. "Rajasthan: Army jawan falls for honey-trap by ISI, held for spying | Jaipur News." Times of India. https://timesofindia.indiatimes.com/city/jaipur/rajasthan-army-jawan-falls-for-honey-trap-by-isi-held-for-spying/articleshow/91717365.cms.
Twitter. n.d. "DG ISPR (@OfficialDGISPR)." Twitter. Accessed June 17, 2023. https://twitter.com/OfficialDGISPR.