CENJOWS was raised at the initiative of Ministry of Defence on 24 Aug 2007 and is registered under 'The Societies Registration Act 1860'. The centre has been set up to:
Rise above sectoral and departmental legacies, and examine joint warfare and synergy issues in their entirety.
Provide the much needed interface between various stakeholders, viz the government, public and private sector, academia, NGOs and civil society.
Initiate debates and discussions in an independent and unbiased milieu for emergence of best possible alternative.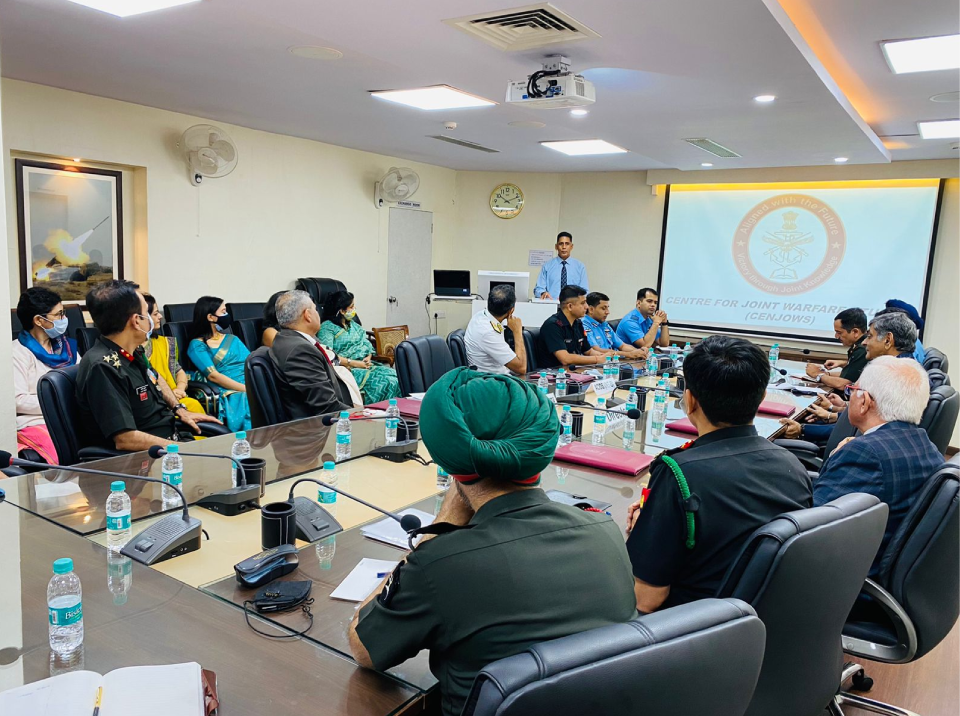 To promote Integration as a synergistic enabler for the growth of Integrated National Power and provide alternatives in all dimensions of its applications through focused research and debate.
Accord priority, to free dialogue and discussion on all issues with a bearing on joint warfare and on the formulation of independent policy options to decision makers, in the Gol and Defence Headquarters.
Endeavour to mould public opinion and influence the national security elite on issues where India's national power is synergised.
Nurture and facilitate study, scholarship and discourse in respect of broad spectrum of joint warfare issues.
Seek to engage foreign institutions, having common interests and commitments, in our immediate neighbourhood and further afield, and undertake an exchange of ideas with a view to enhancing mutual understanding and cooperation in the joint warfare field.